Fetch error
Hmmm there seems to be a problem fetching this series right now. Last successful fetch was on March&nbsp13,&nbsp2018&nbsp13:26 ()
What now? This series will be checked again in the next day. If you believe it should be working, please verify the publisher's feed link below is valid and includes actual episode links. You can contact support to request the feed be immediately fetched.
Manage episode 153704580 series 1098707
Por
Radio Citrus Podcast
descubierto por Player FM y nuestra comunidad - los derechos de autor son propiedad de la editorial, no de Player FM, y el audio se transmite directamente desde sus servidores. Presiona el botón de suscripción para rastrear cambios en Player FM o pega el URL del feed en otras aplicaciones de podcast.
We get to the bottom of the moon landing conspiracy. After all, the Hot Chili Peppers said it was "made in a Hollywood basement." And the Peppers are never wrong, right? We dive into this and several other conspiracy theories that take us into a journey of big brother, government tyranny, and out-of-work ex radio disc jockies.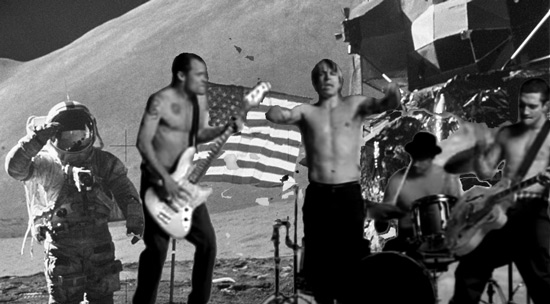 Unedited photographic evidence that the Red Hot Chili Peppers were present at the moon landing, proving it was a hoax — and it also happened in 1999, not 1969.
Trump Train v. Bernie "or Bust" Sanders
So who are you on board with? I'm 99% certain you are not a Hillary Clinton supporter. I am convinced Donald Trump will, regrettably, be our next president. But I don't think he's going to be another Adolf Hitler, rather, he'll probably be kind of boring and terrible (think Governor Arnold Schwartzenegger). Still, that isn't stopping people from predicting President Trump's assassination — and lead to Glenn Beck getting into trouble. Now I'm no Beck supporter, but I am willing to defend Beck on this one, at least a little bit. I've got the sound byte so you can judge for yourself.
Now for those who think that Bernie supporters are going to unify behind Hillary gotta get out of New York or Washington D.C. once in awhile. Because out here on the West Coast she may as well be Satan's bridge. And I've found a few videos (and rap songs) that back up the Hillary hate. If anything, I think Republicans are far more likely to unify behind the Donald.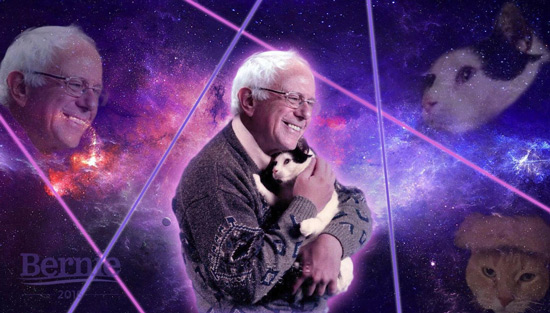 Photo credit: Reddit user /u/zLment
Craigslist Disaster
"My neighbor just sold me a deep freezer. And I just opened it up. And there's…"
That 9-1-1 call of a woman who was freaking out make me laugh my head off. And it leads me to feel really disappointed with police officers in North Carolina with neighbors demanding a woman be sentanced by a judge to "life." (Just "life"). Of course, the real hero is the police dispatcher who has to take those 9-1-1 calls. Especially when a bratty kid starts ratting out his father's driving habits.
46 episodios